General Liability Insurance for Michigan Business 
Anyone who comes into contact with you or your employees during the course of doing business can file a claim or lawsuit against you for a number of reasons- and it only takes one claim to cripple your business financially. That's why when it comes to general liability insurance for businesses, Mason-McBride can customize a package that protects against the risks that affect almost every industry. 
Liability insurance protects against instances related to property damage, bodily injury, and legal advertising discrepancies. At Mason-McBride, we represent a wide range of business liability insurance carriers in Michigan and can help pair your company with the best possible coverage and pricing.
What Does General Liability Cover?
Liability Insurance can help guard you, your organization, and your employees from claims involving bodily injury or property damage restating from your covered business operations. In addition, these policies generally address the expense of out-of-court settlements, litigation, and judgments awarded by courts. Often General Liability Insurance is paired with Business Owners Policy.
Coverage examples:
Bodily Injury/Property Damage: Claims of damage caused by your actions to a third party.
Advertising Injury: Allegations that you libeled or slandered someone or violated their rights.
Reputational Harm: Claims that you damaged the reputation of a business.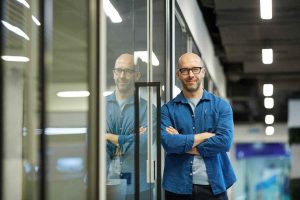 Can Small Businesses Benefit from General Liability Insurance?
Companies of all sizes can benefit from general liability insurance. For small business owners, however, general liability insurance is particularly critical, as it provides protection against the financial impact of lawsuits settled in favor of the plaintiff that could drain the company's funds and even drain the personal funds of the business owner.
C

overage for 

a Wide Range of Michigan Professions
Business owners from various industries, including these common professions, come to us for help:
Cost of Business Insurance
Businesses face various risks, and they have different insurance requirements in Michigan. Your profession largely determines the cost of Michigan business insurance. In most cases, businesses are rated based on the exposures unique to their industry. You will have the opportunity to review your options and determine the level of coverage you need during your free consultation with Mason-McBride.
Factors that may impact commercial insurance costs include:
Business's size
Industry
Risk level
Liability Insurance: Things to Consider
Without adequate liability protection, your small business could go bankrupt after just one hefty lawsuit, which is impossible to predict.
Keep in mind that general liability insurance is just one type of business coverage needed as you may have liability risks beyond the scope of general liability insurance. Commercial general liability insurance (CGL) can be purchased either as a stand-alone policy or as part of a business owner's policy (BOP).
If you're confused by any of this, don't worry; we'll make the process easy. We are proud to offer clients advice and counsel while providing coverages that make the most sense for your unique business needs.
Why Choose Mason-McBride?
As a locally owned Michigan business, our clients are at the core of everything we do. We are committed to providing superior customer service and providing personalized advice and counsel.
Mason-McBride has partnered with a select group of reputable insurance companies to offer premier business insurance coverage at a price your company can afford. Our commitment is to work with you as a long-term partner and provide the expert counsel you need to make an informed decision based on your overall business strategy.
Among the reasons we differ from the competition is our ability to proactively service our policyholders. Again, this is because of our knowledge of the industry, products, and the different situations that may arise.
Business Insurance for all Michigan Cities
Not all companies are the same. When choosing one, it's important to work with one you trust and can rely on. We have over 100 years of experience helping small business owners protect their companies with coverages like general liability insurance. Our business insurance policies can be customized for any Michigan city, including, but not limited to:
Warren
Sterling Heights
Clinton Township
Macomb
Livonia
Get an Insurance Quote Started
You may be looking for commercial insurance coverage or have a question about your current policy. Whether you need general liability insurance, property insurance, or a combination of coverages for your small business, our team of business specialists can find a coverage plan that offers complete protection from the unexpected. 
The team at Mason McBride is happy to assist you in obtaining quality business insurance.
Get an online quote started below, or give our office a call.