The damage caused by Hurricane Katrina or Sandy is what most people envision when they consider flooding. These headline-making storms resulted in billions of dollars in losses. However, most floods are caused by less catastrophic situations.
For example, a few inches of standing water may cause tens of thousands of dollars in damage.
If you live in Troy, Michigan, you may want to consider purchasing flood insurance to protect against the potential damages and losses caused by flood events. At Mason-McBride Insurance, we offer a range of flood insurance options to meet the specific needs of Troy residents and businesses.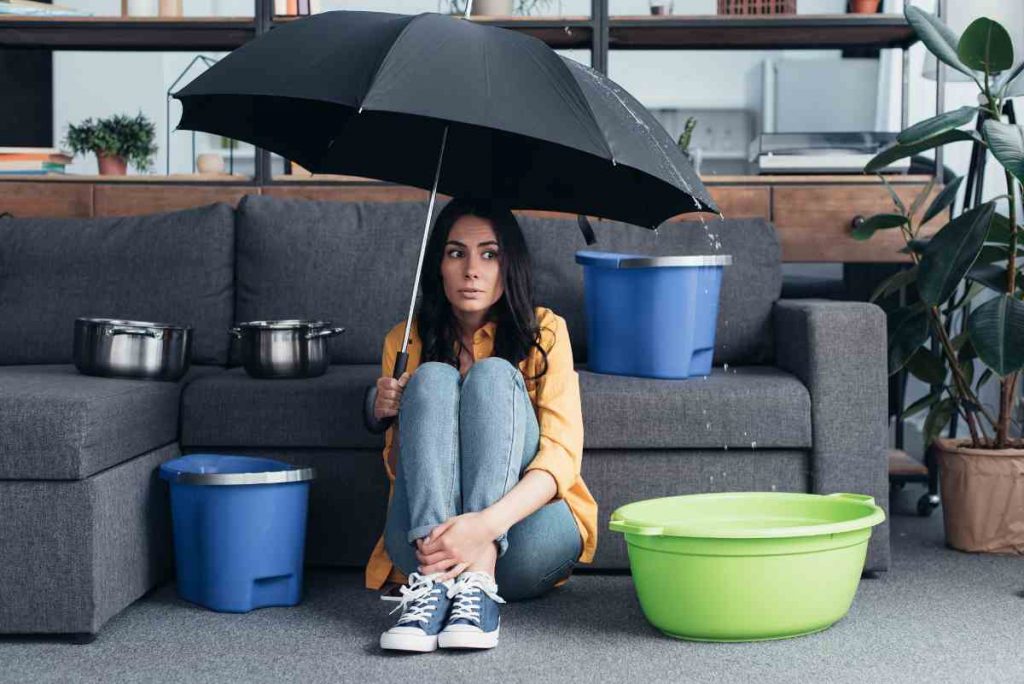 Do You Need Flood Insurance in Michigan?
In short, yes, absolutely, 100%. Having flood insurance is imperative to make sure that your house is fully covered; we don't expect you to take our word for it, though; here are the top 3 reasons to purchase a flood insurance policy:
In the United States, flooding is the most common natural disaster
Most homeowners' policies do not cover damage caused by flooding
Federal Disaster Assistance is minimal
Michigan Home Insurance Does Not Cover Flood Damage
Whether you live in Troy or any other part of Michigan, flood insurance must be purchased as a separate, stand-alone policy. It is not covered by Homeowners insurance.
Flood insurance policies also reimburse you for the work you and other family members did to sandbag your homes, move furniture, and remove debris.
In addition, if you live in certain flood zones, your mortgage company may require that you purchase a Flood insurance policy. However, flood insurance is optional if you live outside a high-risk zone or no longer have a mortgage.
Considerations Before Buying Flood Insurance
Working with an Independent Agent means we always seek your best interests. We have the knowledge and expertise to get you the best policy that fits your needs. Listed below are some excellent flood insurance questions you should ask:
What flood zone do I live in?
What's precisely covered in my flood insurance policy?
What should I do if I have to make a claim?
How can I pay for my policy?
Are there any additional expenses?
How long does it take for my Flood insurance to go into effect? (30 days, so that you know.)
How Much Does Troy Flood Insurance Cost?
A few factors determine flood insurance costs, including:
You can expect a higher cost if you live in a flood-prone area. However, if the flood zone has a low risk of flooding, then the cost will probably be lower.
Type of coverage: Flood insurance may cover personal belongings, buildings, or both. The more coverage you choose, the more expensive it will be.
Find out more about your coverage and price options by talking to an agent at Mason-McBride.
Why Work With Mason-McBride?
We have served clients in Troy, Michigan, for over 100 years. As a locally owned business, we care deeply about our customers.
Our team comprises dedicated, enthusiastic, and educated professionals who strive to deliver the highest quality services.
Our team in Troy has eliminated risk uncertainty with comprehensive insurance solutions for over a century. We believe that providing excellent service is our job, and we're proud to do it well. We'll compare rates and find you a policy that provides complete protection from unexpected occurrences, whether you require Auto Insurance, Home Insurance, Umbrella Insurance, or a combination of covers.
Don't wait until it's too late – contact Mason-McBride today to learn more about our flood insurance options in Troy, Michigan
Speak With an Independent Agent in Troy:
Get a quote started online or give us a call at (248) 822-7170.