If you live in Troy, Michigan, and need auto insurance, Mason-McBride can help! We offer standard auto insurance coverage as well as insurance for collector cars.
car insurance is about more than just protecting your vehicle. It is essential to consider the potential risks you face every time you get behind the wheel, including the potential for accidents and injuries to yourself and others.
That's why it's essential to understand your coverage options and ensure you have the protection you need. Then, trust the friendly team at Mason-McBride to provide the auto insurance coverage you need to stay protected in Troy, Michigan.
What Michigan Car Insurance Coverage is Right for You?
When it comes to car insurance in Michigan, it can be overwhelming trying to determine what coverage is right for you. It's important to consider your individual needs and financial situation, as well as the state's minimum coverage requirements.
In addition to the state's minimum coverage requirements, you may consider additional coverage options such as collision and comprehensive insurance.
The right car insurance coverage will ultimately depend on your specific needs and financial situation. Therefore, it's essential to carefully review your options and speak with a trusted insurance agent to ensure you have the protection you need.
Michigan's No-Fault Auto Insurance Changes
Due to Michigan's new auto insurance law, drivers now have various insurance options. With these new options and savings available, it's never been a better time for Michiganders to shop for auto insurance.
How are Cost Rating Variables Calculated?
Age — Insurance companies consider your age when calculating your overall rating. Statistics show that those two age groups have the most loss frequency and are more likely to suffer financial losses due to auto accidents than drivers under 25 and over 65, for example.
Credit — Credit has long been used as a metric in insurance scoring. Due to this, the better your credit, the lower your rates are likely to be.
Car —Various factors, including the car's type, engine size, safety features, etc., are all part of determining the rate.
Driving History — Several factors contribute to the cost of your insurance, including your driving record and loss history. Chances are, if you have a spotty driving record or multiple moving violations or accidents, you won't get a better rate until you are at least three years old.
Household — Insurance companies underwrite at the household level, meaning they judge the probability of loss based on the entire family. If more than one driver in the household is under 25, that will impact everyone's pricing.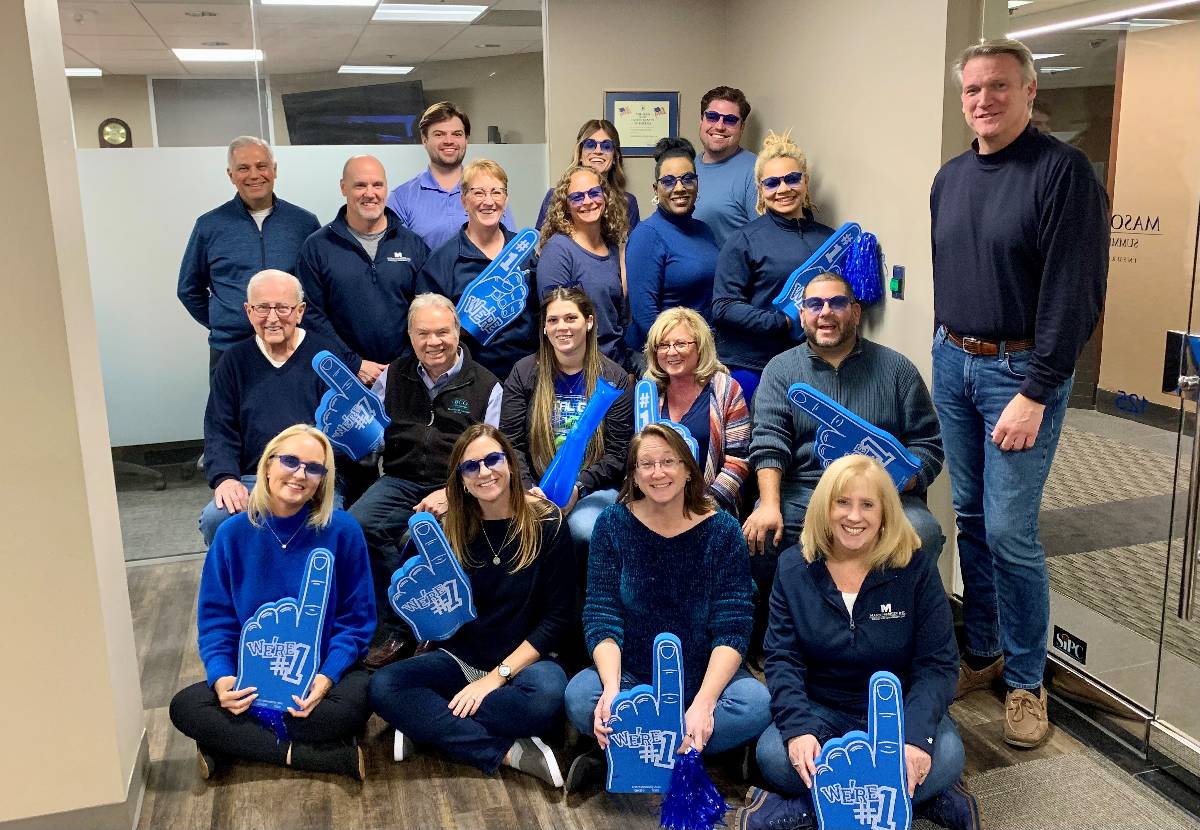 Why Work With Mason-McBride?
At Mason-McBride, we are proud to have a team of dedicated, passionate, and knowledgeable individuals preserving our principles for best-in-class service. Our team in Troy has eliminated risk uncertainty with comprehensive insurance solutions for over a century. In addition, we take pride in our shared belief in doing right by the employee, the client, and the community.
Speak with an Agent in Troy
If you live in Troy and are looking for a car insurance comparison, Mason-McBride makes finding the best company and price easy.
Get a quote started online or give us a call at (248) 822-7170.