Life Insurance is not just a cornerstone of an excellent financial plan; it's one of the best ways to protect the people you care about.
What would happen to your loved ones if you unexpectedly passed away? Would they be able to maintain their current standard of living? How about sending your children to college? Could they support themselves with one income? It is a no-brainer to purchase life insurance if you have a child, are married, or have outstanding debt.
Life insurance helps the moments of your life live on even after you are gone. You can choose a policy to help you pay the mortgage, maintain a current standard of living, pay off debt, or even pay for your children's college education. Life insurance can be there for those you love when they need it the most.
Here are a few other reasons to have life insurance:
pay federal death and estate taxes
create an inheritance for your heirs
pay final expenses
We Make it Easy to Buy Life Insurance
There are a few things to consider when buying life insurance. Do you want Term Life Insurance or Whole Life?
Don't worry if you don't understand the difference. We're here to explain it. Life insurance is based on two main variables: age and health.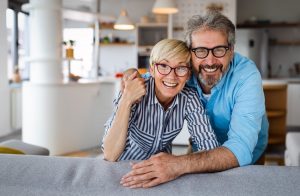 How Does Life Insurance Work?
Generally, a life insurance policy is a contract between the policyholder and the insurer. The policyholder determines how much coverage is needed and pays the life insurance company a premium to maintain the policy.
Once a life insurance application is approved, the policyholder would pay the insurance premium in lump sum, annual, semi-annual, or monthly.
If the policyholder passes away, the life insurance company will pay the death benefits in a lump sum to the named beneficiary, as specified in the policy.
How Much is the Average Person's Life Insurance?
Many people mistake basing their life insurance coverage on a guess or just pulling a number out of thin air without realizing the impact of inflation.
Working with an independent agent like us means we can sit down with you and figure out how much insurance coverage you'll need after a comprehensive needs analysis. This will help ensure your loved ones are fully protected. Of course, the amount of coverage you need depends on several factors.
Some examples:
how many children do you have
your future earnings potential
whether or not you're married
your spouse's future earnings potential
you and your spouse's ages
the amount of debt you have
Life Insurance Costs
Quotes are free, and buying a life insurance policy can be easy with a trusted advisor. Not sure where to begin? With our help, you can compare life insurance quotes and choose the right policy for you and your family.
We will help you find the best possible life insurance policy based on your age, health, and desired coverage amount by guiding you to the companies that provide the best coverage at affordable prices.
You'll likely need to provide details about your age, health, tobacco use, family history, driving record, and dangerous occupations or hobbies. The amount of time it takes for a company to process an application varies significantly based on the type of policy. However, our advisor will be there to guide you every step of the way.
Ready to Get a Proposal Started?
Get an online quote below, or give our office a (248) 822-7170.