Businesses that have staff, handle inventory, process payments and use digital tools face risks of internal and external criminal activity, such as fraud, theft, and employee dishonesty.
Business owners may believe they only need basic commercial insurance coverage, but it's wise to investigate obtaining coverage for a commercial crime insurance policy. But can you afford to take the chance even with the most trusted employees managing and operating your business?
Let's dive into the benefits of having a commercial crime insurance policy in place.
Commercial Crime Insurance Real-Life Example
In May 2020, our team at Mason-McBride was notified by an insurance carrier of a claim. Unfortunately, the claim involved one of our clients.
The client's trusted Office Manager stole more than $1,000,000 from the company. The insurance carrier conducted a detailed review. The Office Manager failed to pay the insurance premiums for the business. The coverage had been canceled for non-payment.
Luckily, the only policy the Office Manager kept in force (paid up-to-date and active) was the commercial crime insurance policy! The carrier investigated the claim within eight months and paid our insured $1,000,000. The annual premium for the commercial crime insurance policy was in the $1,700 range.
What is a Commercial Crime Insurance Policy?
Crime insurance coverage protects companies from financial losses related to employee theft, fraud, robbery, forgery, and electronic crimes. A business can have stringent internal policies and procedures in place. Risk still exists. A trusted employee can act dishonestly, or external fraud can still occur.
According to Trusted Choice.com, a crime policy generally also covers losses caused by specific acts of non-employees, including:
Theft, damage, or destruction of money, securities, and other property on the insured's premises or elsewhere (for example, while in transit).

Forgery or alteration of negotiable instruments, including forging the insured's signature on business checks.

Fraudulent manipulation of the insured's computer system, including a hacker transferring funds to an outside account.

Fraudulent electronic funds transfer instructions sent to the insured's bank purporting to be from the insured.

Receipt of counterfeit currency by the insured.

Social engineering fraud.
The consequences of these crimes can be financially devastating for companies. Plus, it can also lead to severe reputational harm.
Therefore, crime insurance is an essential part of a company's insurance arsenal.
Additionally, the Employee Retirement Income Security Act of 1974 (ERISA) requires any person handling funds of a qualified employee benefit plan to be bonded. This feature is typically included in a commercial crime policy.
Scenarios Typically Not Covered in a Crime Insurance Policy
The following scenarios are typically not covered by crime insurance, as detailed on TrustedChoice.com:
Employees cause losses after the insured knows about a crime committed by that employee.

Indirect or consequential losses of any nature, such as business interruption or loss of potential income.

Legal expenses.

Expenses incurred in compiling proof of loss, unless claims/investigative expense coverage is included in the policy.

Data theft, including theft of a company's data, trade secrets, client lists, or intellectual property.

Property damage caused by fire.

Fines and penalties.

Salaries and bonuses, commissions, fees, and any associated lost income.

Losses are based solely on inventory records.
Why Small Businesses Need Commercial Crime Insurance
If you're a small business owner, one criminal act may mean the difference between keeping your business afloat and closing it entirely. Unfortunately, a standard commercial property policy doesn't cover you against the different criminal acts that can cause a substantial loss of money.
Commercial crime insurance protects you against criminal acts resulting in business losses. Several sections of the policy describe the types, locations, and perpetrators of crimes that would be covered.
Obtaining a Crime Insurance Quote
Now you're ready to obtain a quote. Completing a comprehensive proposal form is a crucial step in obtaining a quote for your commercial crime insurance policy.
This form allows our independent insurance agents and carriers to get a better understanding of the potential risks and threats faced by your business.
This form requires you to provide information on the following:
Company size, including revenues, number of employees, locations, and geographic spread.

Operational industries.

Employee accessibility to cash or high-value items.

Systems and controls you have in place to prevent losses. These include audit and payment request processes.
The more information you provide, the more accurate the quote will be. So, it's important to take the time to carefully complete the form, making sure to include all relevant information about your business. By doing so, you'll be able to ensure that you have the right coverage in place to protect against potential losses due to criminal acts.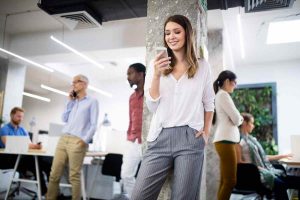 Take Action to Safeguard Your Business
Find out how Mason-McBride can help protect your business and request a proposal.