About Andy Clark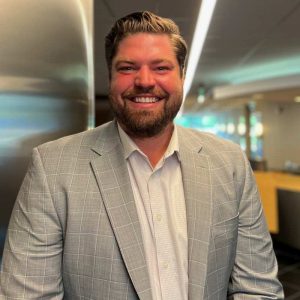 As a Producer, Andy works with business leaders to create customized insurance solutions.
Andy, a graduate of Olivet College, is decorated with numerous certifications and licenses, including Commercial Lines Coverage Specialist and an Authority on Workers' Comp certification.
Andy is an accomplished professional who began his career doing the same thing he loves today: helping people. For over a decade, he's worked in client-centered roles in the financial and insurance sectors.
Andy is a passionate supporter of the Junior Achievement organization, serving as a volunteer financial literacy instructor and Committee Chair. In addition, he is an accomplished athlete, playing collegiate basketball and serving in coaching positions in men's & women's basketball.
He enjoys spending time with family, golfing, and biking in his spare time.
Find Andy on LinkedIn