About Andy Clark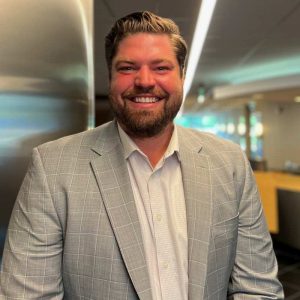 As Vice President of Commercial Insurance, Andy is a dedicated professional who leverages his extensive industry expertise and extensive certifications to create customized insurance solutions for business leaders.
A graduate of Olivet College, Andy holds numerous certifications, including Commercial Lines Coverage Specialist and an Authority on Workers' Comp. With over a decade of experience in client-centered roles in the financial and insurance sectors, Andy is committed to helping people and has a proven track record of success.
In addition to his professional pursuits, Andy is a dedicated community leader, serving as a volunteer financial literacy instructor and Committee Chair for Junior Achievement, and as a coach for men's and women's basketball. He is also an accomplished athlete and enjoys spending time with family, golfing, and biking in his spare time.
Recent Publications:
Find Andy on LinkedIn: