A single claim can cripple your business financially, so you must have appropriate coverage according to your unique circumstances.
Our Troy agency can customize a Michigan business insurance policy to protect your small businesses against the risks that affect almost every industry. 
Liability insurance protects against instances related to property damage, bodily injury, and legal advertising discrepancies.
At Mason-McBride, we represent a wide range of business liability insurance carriers in Michigan and can help pair your company with the best possible coverage and pricing.
Customized Insurance for Businesses in Troy
Liability Insurance can help guard you, your organization, and your employees from claims involving bodily injury or property damage from your covered business operations. In addition, these policies generally address the expense of out-of-court settlements, litigation, and judgments awarded by courts. Often General Liability Insurance is paired with Business Personal Property in one policy form.
Coverage examples:
Bodily Injury/Property Damage: Claims of damage caused by your actions to a third party.
Advertising Injury: Allegations that you libel or slandered someone or violated their rights.
Reputational Harm: Claims that you damaged the reputation of a business.
Cost of Business Insurance in Troy
Businesses face various risks, and they have different insurance requirements in Michigan. Your profession primarily determines the cost of Michigan business insurance. In most cases, companies are rated based on the exposures unique to their industry. You will have the opportunity to review your options and determine the level of coverage you need during your free consultation with Mason-McBride.
Factors that may impact insurance costs include:
Business's size

Industry

Risk level
Liability Insurance: Things to Consider
Keep in mind that general liability insurance is just one type of business coverage needed, as you may have liability risks beyond the scope of general liability insurance. Commercial general liability insurance (CGL) can be purchased either as a stand-alone policy or as part of a business owner's policy (BOP).
If you're confused by any of this, don't worry; we'll make the process easy. We are proud to offer clients advice and counsel while providing coverages that make the most sense for your unique business needs.
Coverage for a Wide Range of Professions in Michigan
Business owners from various industries, including these common professions, come to us for help: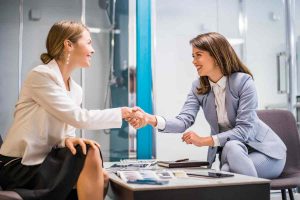 Why Choose Mason-McBride for Your Liability Insurance Needs?
As a locally owned business in Troy, our clients are at the core of everything we do.  Our goal is to provide superior customer service, personalized advice, and counsel. 
As a long-term partner, we'll give you the advice you need to make an informed decision based on your business strategy. In addition, we distinguish ourselves from the competition by proactively serving our policyholders. We can do this due to our knowledge of the industry, products, and situations that may arise.