Looking for Michigan Auto Insurance?
Here at Mason-McBride, we can keep you protected. In addition to standard auto insurance, we can also provide an insurance quote for collector cars. Whether you live in Troy, Warren, or any other part of Michigan, when people think about damage to their automobile, they typically think of having car insurance. But, in reality, car insurance covers much more than the actual vehicle you drive.
Today, there are a significant number of cars on the road and many distractions that drivers face every day that make an accident more likely.
You're at risk every single time you get into your car.
Understanding your insurance options is essential – not just for your car but also for you and the people you may injure if found negligent.
What Michigan Car Insurance Coverage is Right for You?
If you're not adequately insured, you could lose everything if you are ever involved in an accident and found at fault for someone else's injuries. But unfortunately, most people don't realize that having superior coverage doesn't necessarily mean paying higher insurance premiums.
As a locally owned Michigan business, our clients are at the core of everything we do. We are committed to providing superior customer service, providing personalized advice, and identifying gaps in coverage.
Even when two policies look alike on paper, the fine print can vary significantly from one company to the next. So if you need someone who truly understands policy contracts, like us, to sort out the exclusions and conditions for you, then you can rest easy knowing that you have the best possible coverage at an affordable price without having to learn legal jargon.
How are Cost Rating Variables Calculated?
Age — Insurance companies consider your age when calculating your overall rating. Statistics show that those two age groups have the most loss frequency and are more likely to suffer financial losses due to auto accidents than drivers under 25 and over 65, for example.
Credit — Credit has long been used as a metric in insurance scoring. Due to this, the better your credit, the lower your rates are likely to be.
Car —Various factors, including the car's type, engine size, safety features, etc., are all part of determining the rate.
Driving History — Several factors contribute to the cost of your insurance, including your driving record and loss history. Chances are, if you have a spotty driving record or multiple moving violations or accidents, you won't get a better rate until they are at least three years old.
Household — Insurance companies underwrite at the household level, meaning they judge the probability of loss based on the entire household. If more than one driver in the household is under 25, that will impact everyone's pricing.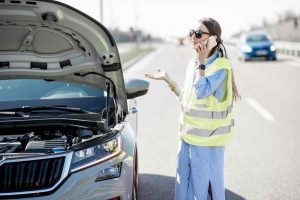 Michigan's No-Fault Auto Insurance Changes
In light of Michigan's new auto insurance law, drivers now have a variety of insurance options at their disposal. With these new options and savings available, it's never been a better time for Michiganders to shop for auto insurance.
Work With an Independent Insurance Agent 
Since each insurance company has different rates and types of coverage, getting quotes from multiple carriers can help you find the best fit for your needs and budget.
The great thing about Mason-McBride is that we are an independent insurance agency. We represent multiple insurance companies, which means our primary focus is on you, not the carrier. As a result, we are able to offer you a variety of insurance product comparisons provided by reputable insurance companies.
When it comes to something as critical as purchasing car insurance, it's smart to work with an agency that has an in-depth knowledge of multiple insurance carriers, and guidelines.
Car Insurance for all Michigan Cities
We can provide a price comparison for any Michigan city, including, but not limited to:
Warren
Sterling Heights
Clinton Township
Macomb
Auburn Hills
Rochester Hills
Dearborn
Livonia
Troy
Start Your Local Car Insurance Quote Today 
If you live in Michigan and are looking for a price comparison, Mason-McBride makes the process of finding the best coverage and price easy. We do all the heavy lifting for you and get you a quote quickly.
Get an online quote started below, or give our office a call.