Your homeowners declaration page will tell you exactly how much your policy will cost and the amount of coverage you will have. Unfortunately, this document contains confusing terms that offer zero explanation. For example, what is coverage A, B, or C? Is an HO-3 a good thing?
We are here to break down all of the insurance jargon so you can better understand how your home is covered.
The Basics in the Homeowners Declaration Page
First, it's essential to know what your policy doesn't cover. Flood damage? No. Earthquakes? Nope. Sewer backup? Try again. Home insurance policies do not cover many events. Read more about it here.
At the top of your homeowner's declaration page, you'll see a policy number you'll need to give to your agent if you have to file a claim. A policy period will also be listed stating the number of days your policy will be in effect.
The insured name will be you, the agent is the person or company that manages your policy, and the carrier is the company that provides the insurance.
Home Insurance Specific Coverages
There's a list of coverages included within every homeowner's insurance policy. These are coverages A, B, C, D, E, and F. Don't know what these mean? You're not alone! Here's what you need to know:
Coverage A: Dwelling — This is coverage for the overall structure of your home, including the roof. It also includes anything physically attached to the house, such as a deck, garage, or patio.
Coverage B: Other Structures — Just like the name implies, this covers structures that are not attached to your home. Examples of fences, sheds, pools, or gazebos may fit into this category.
Coverage C: Personal Property — This will cover the personal belongings in your homes, such as furniture or TVs. Certain items with a high value, such as jewelry or fine art, have restricted coverage limits such as $1000 or $2500 in most policies. You will need additional coverage for these items, referred to as a rider (which we will discuss later.)
Coverage D: Loss of Use — If you ever need to stay somewhere else while repairs are being made to your home for a covered claim, that's what this coverage will be used for. The insurance company will cover certain expenses up to a specific time and price.
Coverage E: Personal Liability — This coverage provides you with legal protection if you are ever sued for an accident that happened on your property.
Coverage F: Medical Pay to Others — If someone gets hurt on your property, this coverage will cover the costs of their medical payments up to a certain amount.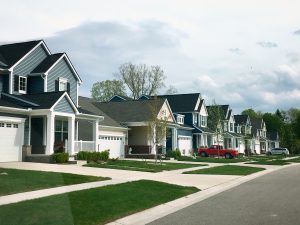 Forms and Endorsements
This section of your homeowner's declaration page will essentially add or delete coverage to your policy. For example, above, we talked about jewelry or fine art being considered as "riders." A standard home insurance policy doesn't cover certain things of high value- so if someone stole your $12,000 engagement ring, you'd be out of luck. A rider will provide additional coverage for a high-value item, like an engagement ring) and you'll be charged extra on your policy (example: typically 1-2% of an engagement ring's value).
Some items that may show up in this section include:
HO-3: This is the standard, basic homeowners policy that covers your contents on a named perils basis, meaning a specific list of accidents will and will not be covered. It will vary between carriers, but some examples of covered perils are theft, wind, and fire. Examples of HO-3 policy exclusions are earthquakes, sewer backup, and sinkholes. HO-3 policies are limited to coverage outside the home only.
HO-5: This policy is considered an open peril policy which means that you'll have coverage against almost any risk posed against your home AND the contents inside your home. There are specific exclusions, but the main advantage of an HO-5 policy is that it doesn't specify between home content and structure. So, for example, if you spilled a glass of red wine on your brand new carpet, the replacement carpet would be fully covered under an HO-5 policy but not an HO-3.
HO-4: This policy is specific for renters and covers only belongings and personal liability.
Water/Sewer Backup: This coverage protects your home if there are any damages from the backup of water or materials from a sewer, sump pump, or drain. It is not the same as flood insurance (you will have to buy a separate flood insurance policy).
Jewelry/watches/furs: The average homeowner's policy covers only about $1,000 of jewelry or other valued items if they are stolen or destroyed. If you have an item valued greater than that, you will need to "schedule" those items and add them to your homeowner's policy as an add-on of sorts. The items will need to be professionally appraised before they can be covered.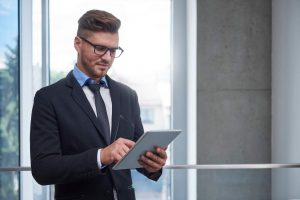 Have More Questions?
If you have any questions about your coverage or review coverage options, please get in touch with us. Whether you need Auto Insurance, Life Insurance, Umbrella Insurance, Homeowners Insurance, or a combination of coverages, our team of specialists can find a coverage plan that offers complete protection from the unexpected.
So if you're interested, start a quote online, or give your office a call. The team at Mason McBride is happy to assist.
For helpful tips on other popular topics, check out our articles on Cyber Insurance, Winter Home Protection, and Ransomware Developments.