There are new temporary rules for Flexible Spending Accounts (FSAs). President Trump signed the Consolidated Appropriations Act of 2021 into law on December 27, 2020. The Act provides temporary special rules for health and dependent care flexible spending accounts (FSAs) that give employees additional time to use these funds.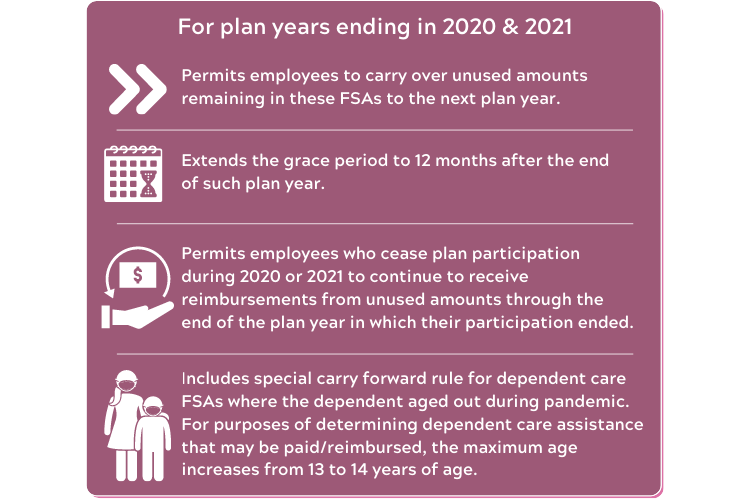 Change in Election Amounts
Employees are also able to elect to prospectively modify the amount of their FSA contributions for plan years ending in 2021, without a status change. The applicable dollar limitations will continue to apply.
Plan Amendments
Now, employers may retroactively adopt plan amendments incorporating these amendments: the plan must be operated consistently with the terms until the amendment is adopted, and the amendment must be adopted by the last day of the first calendar year following the plan year in which it is effective.
Get Started Today
If you have any questions about your coverage or want to review your policy limits, please contact us.
Disclaimer
The information, examples, and suggestions presented in this material have been developed from sources believed to be reliable from a variety of sources, including industry, regulatory and legislative.  They should not be construed as legal or other professional advice. This material is for illustrative purposes and is not intended to constitute a contract. This material is presented for educational purposes only.
For helpful tips on other popular topics, check out: